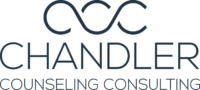 Chandler Counseling & Consulting - St. Cloud MN Phone & Online Teletherapy
We Currently Do Individual & Couples Counseling by Video Conferencing or by Phone
© 2022 Richard Chandler, MA, LPC, Masters in Psychotherapy, Licensed Professional Counselor
We enjoy our work. Helping clients to better understand and navigate through difficult life situations or relationship challenges is rewarding for us. Without professional help, people can spin their wheels, trying to make things better, but lacking the expertise and outside, objective perspective allowing them to do something more effectively. We find it deeply rewarding to provide that perspective.
"We Facilitate Positive Resolutions When Challenged by Personal or Work Relationships & Life Transitions."
History of Chandler Counseling & Consulting
We began Chandler Counseling and consulting June 1st of 2012 at our first location. The following year we moved our office to Lake View Business Center in the Lake George area of St. Cloud, MN. Now we do Chandler Counseling by video or phone sessions.
My wife, Bonnett Chandler, MA, LPCC, had an extensive background as a program counselor serving developmentally disabled and autistic adult clients in Sauk Rapids, MN group homes. She wished to pursue counseling for teens and adults who had relationships and life challenges.
 Therefore it made sense for her to complete her BA degree and pursue her master's degree in psychotherapy and begin the long process leading to licensing in mental health. In addition to working with Chandler Counseling & Consulting of St. Cloud, MN, she is a therapist for a Psychiatric Residential Treatment Facility treating children.
Richard Chandler, MA, LPC Background
I came to psychotherapy after two decades of work in holistic healthcare. I wanted to serve clients when faced with life challenges that were more mental, emotional, and relational than was possible in my former healthcare practice.
Before beginning my practice specializing in career counseling and Myers-Briggs®, I mentored with psychologist Kirk Lamb, Ph.D., author of a helpful romantic and married couples' e-book and a career e-book, which are both on this website.
In addition to career consulting, life and executive coaching, I primarily work with couples and individual men and women seeking better relationships, personal growth, and greater life-balance and happiness.
We enjoyed attending Adler Graduate School together. We both completed the coursework allowing us to pursue both a LMFT, Licensed Marriage & Family Therapist and the LPCC, Licensed Professional Clinical Counselor licenses. I elected to get the LPC license, as I wished to work more directly with people's lives rather than work with clients clinically.
Bonnett Chandler, MA, LPCC Counseling & Psychotherapy Eduction & Training at Adler Graduate School
Bonne Chandler and I attended the Adler Graduate School in Minnesota. We earned our master's degrees are in Adlerian counseling and psychotherapy. Our education included all of the generalist knowledge in psychology required to obtain psychotherapy licenses.
Additionally, we focused on Alfred Adler's psychology, who, along with Sigmund Freud and Carl Jung, were the foundational figures of modern psychology. To what I learned as a career counselor, I added individual and couples counseling, anger management counseling, as well as business consulting, business coaching, and life coaching.
After completing her master's degree, she was a full-time employee of Nexus at their Mille Lacs Academy treatment facility in Onamia, Minnesota. She served in dual roles as a psychotherapist and a clinical supervisor. Bonnett currently works as a therapist for Cambia Hills Psychiatric Residential Treatment Facility.
Education & Certifications
We are now in our 10th year of practice and feel honored to serve Central MN clients. We are serving Minnesota individual clients as well as marriage counseling couples through online teletherapy and telephone sessions.
I am a Licensed Professional Counselor through the State of Minnesota. This link verifies my license, # 1971.
Bonnett is a Licensed Professional Clinical Counselor through the State of Minnesota. This link verifies her license, #2554. 
For more specific information about us, please click on the following links to our bios: