Counseling Experience of Richard Chandler, MA, LPC
In addition to my work with Chandler Counseling & Consulting since 2012, I have decades of counseling experience as a self-employed, holistic healthcare practitioner in wellness rather than a disease. I empower clients to successfully navigate through very challenging life situations, feelings of inadequacy or just being overwhelmed. I help you to facilitate significant life changes (career, schooling, family change, etc.) and develop skills for harmonizing relationships. Counseling focuses on building confidence through strength-based therapy.
Training & Education in Psychology
My counseling degree is in Adlerian Counseling and Psychotherapy from the Adler Graduate School. My coursework in clinical counseling and marriage and family therapy enables me to effectively counsel individuals, couples, and families. My training in Myers-Briggs® helps you to understand your unique psychological personality type to more effectively employ your strengths in both your career and home life. I am also a Myers-Briggs® Master Practitioner. This training and experience allow me to go deeper into psychological personality type and how it impacts thinking, communications and relationships.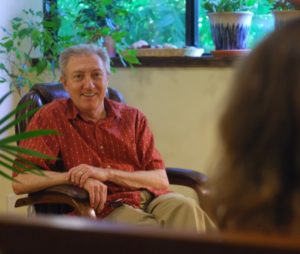 Management & Leadership Training and Consulting Experience
For many years, my primary work involved risk management consulting and leadership training. Over a 3-year time period, I trained managers, supervisors and lead people for Polaris Industries in Rosseau, Minnesota. In addition, I worked with other Minnesota and Iowa road contractors, hospitals, nursing homes and school districts assessing risk and formulating solutions. Clients included Fridgidare and Goodwill Industries. This experience informs my consulting work with CEO's through executive coaching.
But our lives are more than our work... my hobby is music, including composing and performance.  I also teach and practice yoga to be intentionally mindful, physically fit and to manage and alleviate stress.
* Telephone sessions may be arranged.  Although we do not accept insurance, our rates are very affordable. We have a sliding fee scale with a reasonable minimum.  * We Welcome & Affirm LGBTQ Clients.