Counseling Experience of Richard Chandler, MA, LPC
© 2023 Bonnett Chandler, MA, LPCC, Licensed Professional Clinical Counselor, Richard Chandler, MA, LPC, Licensed Professional Counselor
In addition to my work with Chandler Counseling & Consulting since 2012, I have decades of counseling experience as a self-employed, holistic healthcare practitioner in wellness rather than a disease. I empower clients to successfully navigate through very challenging life situations, feelings of inadequacy or just being overwhelmed.
Together, we may facilitate significant life changes (career, schooling, family change, etc.) and develop skills for harmonizing relationships. Counseling focuses on building confidence through strength-based therapy.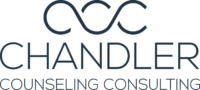 Training & Education in Psychology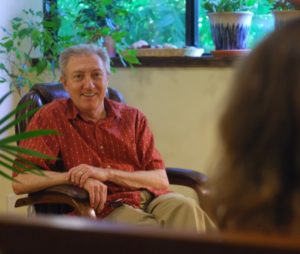 Management & Leadership Training and Consulting Experience
For many years, my primary work involved risk management consulting and leadership training. Over a 3-year time period, I trained managers, supervisors and lead people for Polaris Industries in Rosseau, Minnesota. In addition, I worked with other Minnesota and Iowa road contractors, hospitals, nursing homes and school districts assessing risk and formulating solutions. Clients included Fridgidare and Goodwill Industries. This experience informs my consulting work with CEO's through executive coaching.
As a Speaker on Psychology, Relationships, and Career
I take advantage of opportunities to speak publicly on how to have a healthier, happier, and more successful life. The speaking engagements, both paid and pro-Bono, focus on a variety of topics including:
Psychological personality type including the Myers-Briggs© and People Styles at Work systems
Understanding & Reducing the Effects of Too Much Stress
Giving Effective & Focused Feedback
Achieving Long-term Change through Prochaska's Change Cycle, A Research-backed Road-map to making Lasting Change
A Career- Change Road-map
How to Build a Happier Relationship with Your Romantic Partner
Talks on the Psychology of Alfred Adler and Carl Jung
In May of 2016 I presented Adler's & Jung's Insights for Artistically Creating Your Life to the 64th annual conference of the North American Society of Adlerian
Psychology (NASAP) in Bloomington, MN.
My master's degree thesis of this presentation, Adler's & Jung's Insights for Artistically Creating Your Life, is at this link on this website.
In 2017 I presented on Psychological Personality Type and Workplace Communications to faculty and staff at St. Cloud State University of Minnesota.
Over the years I have been a frequent speaker for the Central Minnesota Job Transitions Group
But our lives are more than our work... my hobby is music, including composing and performance.  I also teach and practice yoga to be intentionally mindful, physically fit and to manage and alleviate stress.