What New And Different Stress-Reducing Activities Might You Do?
© 2023 Bonnett Chandler, MA, LPCC, Licensed Professional Clinical Counselor, Richard Chandler, MA, LPC, Licensed Professional Counselor
Unique experiences add zest to life and help you to refresh yourself from day-to-day concerns. The idea is to make a list that is more doable than a "bucket list;" make it a "sand pail list" that you can place into action based on your current economic capacity. Make this list on your own, or with your mate.
Here is an Example of a "Less Usual Things to Do" list:
Begin or expand upon an engaging hobby that challenges and relaxes you
Up your travel to varied destinations for day-long,  weekend or longer getaways
Mystery trips – some planed by you; some planned by your travel companion
Volunteer ushering at concerts allowing you to also attend much of the event
Pet sitting for pay or for a return favor, for animals you like, but choose not to own
Go back to school via free or low-cost classes including online options
Volunteering for short timeframes for organizations you have not yet helped
Begin playing, or resume playing a musical instrument, or sing in a choir
Be a Big Brother or Sister to a young person or a developmentally delayed adult
Do things artistically, including cooking, landscaping, gardening or art itself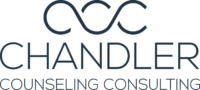 If your stress level is high due to relationship difficulties, workplace or college stress or if you are tired of keeping things going as they are, please contact us.
I can answer your specific questions by calling or texting me at (320) 223-9481 or email me at [email protected], and we can discuss whether or not it makes sense for us to work together.